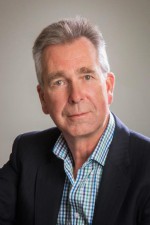 Bay of Plenty Polytechnic (BOPP) and Waiariki Institute of Technology (Waiariki) are merging into one combined institution, effective from May this year. It is proposed at this stage that the institution's new name will be Waiariki Bay of Plenty Polytechnic.
There are no plans to close any of the campuses and it's envisaged that the new institution will be located across the existing sites. There will not be a 'head office' as such, instead there will be a management team that is spread across the main campuses, and there are no changes anticipated for hospitality students and tutors at this point. 

Acording to Ian Turner, the council chair involved with the merger, the combined institution will "better meet the needs of our students, communities and the many vibrant industries that contribute to the growth of the wider Bay of Plenty region. There will be a wider range of programmes and better access for all students in a move that brings together greater opportunities. 
"The new institution will continue to build on our relationships with industry, business and community partners, creating innovative vocational and professional education and training that will provide enhanced opportunities and outcomes for the people of our region."
Current visas remain valid for international students and once the new institution has been established, Immigration NZ will contact current visa holders who can then apply for a variation of conditions. For all current students it's business as usual and there will be regular updates through both BoPP's and Waiariki's websites and Facebook pages.
(Boppoly on Facebook | Waiariki on Facebook).
BoPP – info@boppoly.ac.nz   0800 267 7659 (0800 BOP POLY)
Waiariki – enquiries@waiariki.ac.nz  0800 924 274 (0800 WAIARIKI)