How to be on trend and timeless all at once? The classic spindle back dining chair is relishing its resurgence in popularity as a design staple for hospitality.
With their smooth tapered lines and sculptural elegance, the "Da Vinci" and "Lena" spindle backs from Harrows bring a sense of timeless elegance and sleek style to any dining space. An adaptation of the 18th century Windsor chair, these spindle back styles embrace the craftsmanship and sophistication of traditional wood turning with a modern interpretation.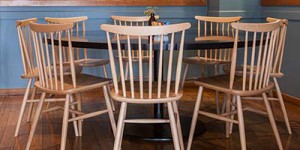 Comfort is also king with these old-world style pieces, with a generous seat pad and back rest to really welcome their guest. The beauty is not just in its design but its versatility in terms of customisation and finish options including an upholstered seat pad for even more luxury.
The Polish designs are constructed from European beech timber using genuine bentwood manufacturing. Stunning in its raw form with a clear lacquer, or make a statement with bold paint colours and two-tone finishes. Imagine the possibilities – shabby chic country style, or bold finishes for an exciting contrast in an urban style.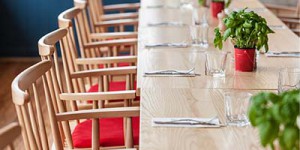 The range features an option for any space, from side chair to arm chair to bar stool, bringing history and flair to the room. These "Da Vinci" and "Lena" chairs, arm chairs and stools are in stock now ready for a touch of your design interpretation.
Harrows Contract Furniture, 0800 142 230, www.harrows.co.nz, sales@harrows.co.nz