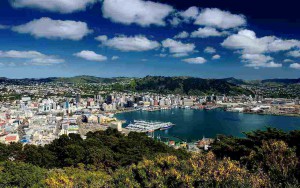 Development of a Wellington Convention Centre will provide lasting economic benefits for New Zealand, improving the country's capability to host medium and large-scale conferences and exhibitions, says the Tourism Industry Association New Zealand (TIA).
Appearing before the Wellington City Council Governance, Finance & Planning Committee last week, TIA Chief Executive Chris Roberts said business events are a high value segment and a growing opportunity for New Zealand's tourism industry. "The industry's growth framework Tourism 2025 identified international convention delegates as high value visitors. They spend an average of $304 per night against an average international holiday visitor spend of $219 per night.
"That money profits a wide range of businesses, including hotels, restaurants, attractions, bars, retailers, taxis drivers, hair salons and petrol stations, benefitting many sectors beyond tourism," Mr Roberts says.
Mr Roberts says business events also bring visitors to New Zealand outside the peak-summer season, helping to smooth out seasonality, which is one of the thorniest issues facing the fast-growing tourism industry. "TIA also supports combining a Movie Museum with the Convention Centre as it will attract an additional 20,000 visitors to the capital annually, and encourage them to stay longer and spend more, not just in Wellington but the surrounding regions.
"The Movie Museum will provide Wellington with an iconic attraction, further strengthening the capital's vibrant museum and film scene and positioning the city internationally as a leader in this sector."
TIA welcomes the Council's proposal to start construction work on the Convention Centre and Museum in 2016/17 as opposed to the original timeframe of 2021/22. "This will ensure the visitor economy benefits will be realised sooner, helping the tourism industry achieve its Tourism 2025 goal of growing annual tourism revenue from the current $30 billion to $41 billion by 2025."
Visit www.tianz.org.nz for more information.