It's said 'a goal without a plan is just a wish', and that's exactly the case with one of the most important new plans for any hospitality business. A Media Plan is most definitely not only imperative to the success of the modern food and beverage operation, but is also a good document to help focus your team's media program.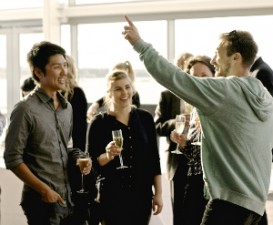 A good media plan will include Social media and Multi Media programs, and thinking about social media first, the two most asked social media questions are "What will make a social media campaign successful? And "How do I know what to post?"
It starts with knowing your audience's interests, and this will ensure the information you supply through your social media channels is relevant and of interest.
Your biggest enemy first up are assumptions; when we assume getting on Facebook is a lifesaving program, and then assuming all of our customers are on Facebook or whatever media site we target. Part of a full social media plan starts with getting up to date statistics which are easily available once we know how many of our target customers are actually on which of the social media sites, then it's easy to set targets and goals around that info.
Then we need to make sure our plan has a devoted process and your team know how it all works. The majority of users assume they completely know how social media works but many do not know about getting strong up take and how Likes actually happen.
Simply putting on your daily deals and offers WON'T change your bottom line much, if at all. It takes understanding and relevance to really get a consistent number of hits, likes, shares and re-tweets etc.
If your goal is just to get thousands of likes on Facebook that's all well and good, but what are those numbers going to convert into? It doesn't matter how many people you are talking to or interacting with if those conversations and all that power just isn't converted into bankable results.
So what do we do….  get the numbers and there are many sites that will give solid statistics and then knowing the age groups of users, finding out about their  interests and hot buttons really can make your time on media sites profitable and more fun.
If you have not written a Media plan… it's time to get started. If you need help reach out –it's a great time to get it working for you!
By Tony Wheeler
Raising the Bar Consultancy