The election is just around the corner and whatever the outcome, the policies of an incoming Government will inevitably impact on the business of hospitality. Where the industry finds its future workforce will be significantly influenced by how and how much a future government is prepared to invest in industry training and in the approach they take to allowing the industry access to a migrant work force. How engaged is the hospitality industry?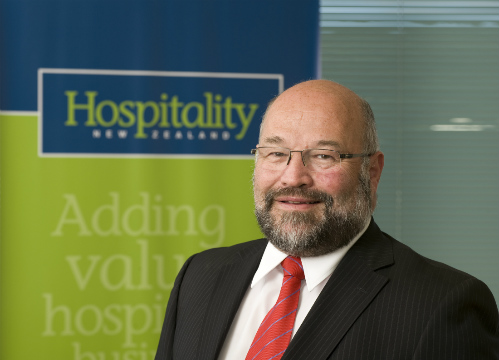 If this is an issue for your business then a close scrutiny of the various parties polices is important. Are any of the parties prepared to look at the complexities of our labour laws, such as the importance of justice over process when dismissing staff or the cost of staff on statutory days. While we're on the topic of statutory days some of them are also special days for the Sale and Supply of Alcohol. The current restrictions on those days are increasingly out of step with the needs, wants and aspirations of most New Zealanders.
The political parties will hide behind this being a conscious vote issue but it is a question hospitality operators should be asking of all the candidates in the local electorate. These are but a small sample of where an incoming Government can have a positive or negative impact on the business of hospitality.
In early August, Hospitality New Zealand will be undertaking a survey of both the candidates and the key political parties to ascertain their position on these and other important hospitality issues. We will be doing some analysis of the responses and using this to inform the industry on just where they all stand. What can individual hospitality operators do to get involved?
Firstly they can get alongside the candidates of all the key parties and make sure they know what your issues are and what you expect of them if they are in government. A great way to do this is to host-meet the candidate meetings at your place. It gives the operator great access to the candidates but could also be great for business. Better that such events are held at your hospitality venue than some cold old community hall. Now is the best time to talk to the aspiring politicians. It may be the only time they are prepared to listen and do it right and it could also be good for business.
Kind regards Bruce Robertson, Chief Executive  Hospitality New Zealand
T: 04 385 1369 F: 04 384 8044 M: 0274 400 650
24hr: 0800 500 503
National Service Centre Level 2,
Radio Network House, Cnr Abel Smith & Taranaki Street
PO Box 503, Wellington 6140.