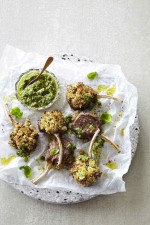 Kiwis have named the traditional Kiwi roast lamb dinner – with all the trimmings, as their favourite dish. In a survey of over 1,000 respondents conducted last week, roast lamb was ranked ahead of other Kiwi classics, such as fish and chips and Shepherd's pie, as their favourite dish.  In addition to this, 42.4 percent of those surveyed selected lamb as their preferred meat over beef, pork and chicken.
The news comes ahead of the second annual National Lamb Day on Monday February 15, with this year marking the 134th anniversary of one of the most significant milestones in New Zealand's meat industry and providing another reason for New Zealanders to enjoy their preferred dish. 
Beef + Lamb New Zealand CEO, Rod Slater says lamb has long been recognised as a national icon, with Kiwis both here and around the globe proud of our world-class product. "Our country is renowned for our lamb and we think it's the best in the world. Not only that but it's part of our heritage, it's what many of us grew up on," says Mr Slater. 
National Lamb Day marks the date in 1882, when William Davidson and Thomas Brydone achieved the remarkable, by launching the first shipment of frozen sheep meat from Port Chalmers in Otago on the Dunedin, bound for London. This first voyage was an important step in establishing our sheep and beef industry which now contributes $8.5 billion a year to the New Zealand economy. 
The industry hope Kiwis here and around the world will recognise this incredible feat and celebrate it by enjoying lamb on February 15.