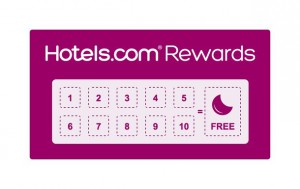 Hotels.com has introduced further savings for customers through a new program called Secret Prices. The program offers participating customers a greater selection of competitive hotel deals, most of which are not available on comparison sites. Secret Prices offers thousands of specially negotiated rates and subscriber-only deals on hotels in top destinations around the world.
To gain access to Secret Prices, customers can simply subscribe to Hotels.com emails, download the award-winning Hotels.com mobile booking app and/or sign up for the free loyalty program rebranded Hotels.com Rewards.
Welcome Rewards®, the industry-leading loyalty program, has been rebranded as Hotels.com Rewards. Loyalty program members will still earn a free night* after every 10 nights stayed at nearly 200,000 hotels across the world, with no blackout dates. Existing Welcome Rewards members will automatically become Hotels.com Rewards members and will continue to earn free nights without experiencing any changes to their account or the way they accumulate free nights. They will also enjoy the dual benefit of the new Secret Prices program.
"We continually look for ways to evolve the services we provide our customers," said Clive Peoples, vice president of customer marketing for the Hotels.com brand. "Secret Prices brings even greater savings to our members, app users and email subscribers and offers value beyond other online travel sites."
The Hotels.com loyalty program has more than 15 million members and has awarded more than three million free nights, allowing members to earn rewards while they sleep. Hotels.com Rewards members can access Secret Prices and manage their free nights on the go, via the award-winning Hotels.com mobile booking app, or on their PC.