It's back for the third year running – the New Zealand Café of the Year competition.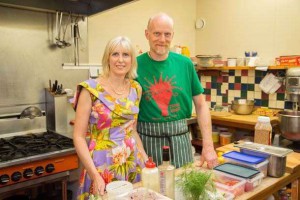 With a new top prize and new mandatory ingredients, New Zealand Café of the Year has returned,  and the annual search for the nation's top café is about to kick off.
There's more publicity, prestige and prizes up for grabs than ever before. In addition to the much-coveted title of New Zealand's number one café, the winner of this year's competition will be awarded a brand new Renault Clio RS200 Sport valued at $40,990.
Because every Kiwi has a favourite café, and unique reasons why they love spending time there, the competition marks a perfect opportunity for the NZ public to have their say on which café should score the win. Finalist cafés will be selected via public voting, then visited by a Restaurant Association of New Zealand judging panel who will select the overall winner.
Simply taking part in NZ Café of the Year delivers a range of benefits to competitors – from greater visibility online and via the smartphone app to stronger staff engagement.
With close to 700 cafés taking part in 2013 and over 46,000 consumer votes cast, NZ Café of the Year 2014 promises to deliver tougher competition and greater rewards than ever before.
Visit nzcafeoftheyear.co.nz for full competition info.