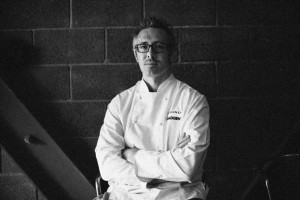 A record number of hospitality industry people have voted to choose the 2015 Lewisham Awards finalists announced this week.
With more than 10,000 votes counted, the finalists represent the leading lights of the Auckland restaurant scene as selected by their peers.
Lewisham Foundation chairman Chris Upton says an increase in voting by more than a third is testament to the respect the industry has for the awards.
"The Lewisham Awards recognise every aspect that contributes to the excellence of Auckland's vibrant and diverse food scene whether it be a new chef, barista, supplier or wine list.
"The fact that we have had such an amazing response in the voting reflects the strength of hospitality right now. There is certainly a very positive vibe in the industry and long may it continue."
There are 17 categories to the awards with four finalists in each. The Lewisham Awards are announced at an industry function at Shed 10 on 7 June.
The 2015 finalists are:
L'afarre Outstanding Coffee Establishment / Barista
Eight thirty
Toru
Citizen Q
Greedy Guts
Aotearoa Fisheries Emerging Talent
Rohan Satam, Wine Chambers
Sophie Sara, Orleans
Hannah Lane, The Tasting Shed
Charlotte Redel, The Crab Shack 
Menumate Outstanding New Auckland Venue
Woodpecker Hill
Apero
Matterhorn
Cassia
Moët Hennessy Outstanding Hospitality Personality
Nicola Richards, Monsoon Poon
Philip Spector, Bedford Soda & Liquor
Geeling Ching, The Hip Group
Nigel Kelly, The House of Whiskey
Restaurant Association Outstanding Sales Representative
Jackie Clark, Tickety Boo
Misha Taylor, Procure
James Barber, Mineral Wine
Angie Atkinson, Sgt. Peppers
Waterfront Auckland Outstanding Local
The Lumsden Freehouse
My Bar
Stafford Road
Mo's Bar
Angostura Outstanding Bartender
Juleon Green, Bedford Soda & Liquor
Wade Tamati Jacob, The Crew Club
Asa Campbell, My Bar
Kate Rose, Mea Culpa
Pernod Ricard Outstanding Restaurateur
Michael Dearth, The Grove / Baduzzi
Chris Rupe, SPQR
Nicola Richards, Monsoon Poon
Alisdair Gribben, Marvel Grill
Negociants Outstanding Wine Service Professional
Ismo Koski, Apero
Megan Abbott-Walker, MASU by Nic Watt
Gary Olasz, Matterhorn
Edmundo Farrera, Ostro
General Digital Outstanding Maitre d'
Robere Pothier, La Fourchette
Ismo Koski, Apero
Ash Visvanathan, Woodpecker Hill
Hillie Kaufhold, Wine Chambers
Gilmours Outstanding Chef
Ben Bayley, The Grove
Che Barrington, Woodpecker Hill/Blue Breeze Inn
Michael Meredith, Meredith's
Des Harris, Clooney, Eight. Two
Crombie Lockwood Outstanding Waiter
Des Dillion, Soul Bar
Jeremy Ellis, Baduzzi
Adrian Doss, The Grill
Sheridan Irvine, Regatta
Spark Outstanding Supplier
EUROVINTAGE
The Produce Company
Red and White Cellar
Zealfresh
EuroVintage Outstanding Wine List
Apero
Golden Dawn
Vivace
The Grove
Fine Food NZ Outstanding Caterer
Collective
Dawsons
Great Catering Company
Little Wolf 
Beam Suntory Outstanding Bar
Bedford Soda & Liquor
Mea Culpa
Mo's Bar
Apero
OneMusic Outstanding Establishment
Baduzzi
Coco's Cantina
Monsoon Poon
Ponsonby Road Bistro
Tickets are on sale now for the awards evening and after party at Shed 10 on Sunday June 7. For more information or to purchase tickets go to www.lewishamawards.co.nz
ted as THE Party on Auckland's hospitality calendar.