It may not have matched the boost that the America's Cup win gave to central Auckland's restaurants and bars last week, but the first Queenstown Long Lunch was a huge hit and provided some much welcomed business for Queenstown Mall venues.
The clouds lifted right on cue, opening to perfect blue skies and sunshine over downtown Queenstown where 314 happy Long Lunching locals sat at a train of tables the length of Queenstown Mall. Here they savoured mainly special three-course menus showcasing some of the Mall's best.
Nine Mall eateries in downtown Queenstown – normally very reliant on overseas tourists, combined forces to help combat the effects of the post-Covid environment.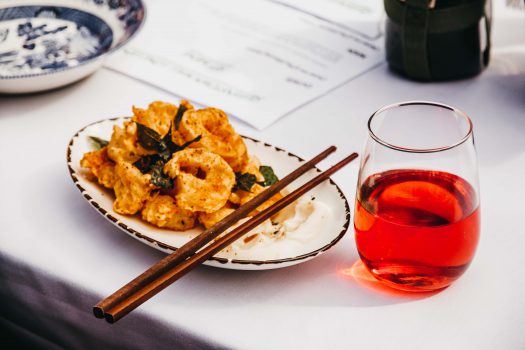 Organised by Republic Hospitality, which owns 10 Queenstown hospitality venues, in conjunction with Christchurch-based event managers Multi Events, the event raised more than $4500 for the local Salvation Army. Local businesses from tradies to corporates used it as a way to treat staff and clients, while other locals just got out and supported the local restaurateurs having a wonderful relaxing day out.
Multi Events owner operator Wendy Alfeld says the atmosphere was amazing. "All the locals and businesses came together," she says. It was a great economic boost to the Mall hospitality operators, many of whom donated valuable spot and silent auction prizes, as did Mall stores and other local operators. AJ Hackett Bungy, Real Journeys, Heritage and Novotel Queenstown hotels, the Ramada and Wyndham Gardens all donated prizes. Attiqa threw in a gin master class while Emerson's Brewery in Dunedin generously donated four, four-course degustations.
Akarua Wines & Kitchen By Artisan sponsored the wines and did a 'kitchen takeover' at Ballarat just for the event. Other restaurants represented included Captain's, Margo's, Kappa, Paddy Gaddy's, Winnies, Rata, taking over Hawker and Roll for the day, Madam Woo and Tanoshi.
Slick and locally renowned duo Shay and Pearly sang and entertained throughout the afternoon with some of the crowd up dancing in the Mall.