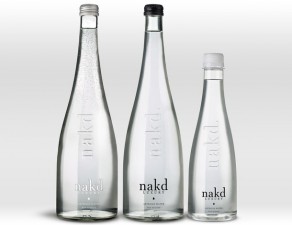 nakd by name and naked by nature, a refreshingly cheeky new range of New Zealand Artesian water is making a splash with Kiwis this winter.
Perfect for the gym or morning walk, as a sparkling accompaniment to coffee, or enjoyed alongside dinner – nakd is naturally stripped and organically enriched to leave only what matters.
Offering one of the softest waters in the world, nakd delivers a delicious and decadent drinking experience. Rich in revitalising minerals like silica, superior purity and a balanced alkalinity, nakd is a world class, pristine Artesian water.
"It's bold to bare," says Jamie Gripton, Founder and CEO of nakd. "Our brand has always revolved around the water being the star, and to make the experience of drinking nakd a memorable one. It had to be sexy, sleek and simple, but without ostentatious in-your-face labelling. In terms of water – less is more!"
In a reverse success story, the acclaimed nakd, has experienced phenomenal sales in 11 countries around the globe, and has now come home to share the nakd love in its place of origin. nakd has also been seen flaunting its sexy bottle in the US, where it won Gold for Best Packaging in the World at the 2016 International Water Awards.
nakd is available in a 750ml still glass bottle, 750ml sparkling glass bottle and 500ml still PET bottles and you can get nakd at selected supermarkets nationwide and cafes and restaurants across NZ.