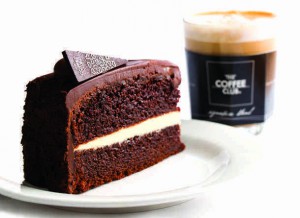 This Friday, The Coffee Club New Zealand will launch the country's first National Comfort Food Day, a nationwide celebration of New Zealand's most iconic, favourite comfort food dishes.
"Comfort food means different things to different people," says Andy Lucas, director and marketing manager of The Coffee Club New Zealand.
"Some prefer sweet, others savoury. Some associate comfort food with a happy childhood memory and for others it's simply a dish that makes them feel better after a hard day. National Comfort Food Day is a great opportunity to get in touch with Kiwis and find out what foods really do it for them."
A recent online survey carried out by The Coffee Club revealed that New Zealanders tend to have a sweet tooth when it comes to favourite comfort foods, with cake, mainly chocolate or carrot cake, topping the list. Fish'n'chips were named the comfort food most associated with New Zealand.
"Given the positive associations people have with cake – birthday parties, weddings and family celebrations to name a few – it really isn't that much of a surprise that cake is the favourite comfort food of many New Zealanders," says Lucas.
"Fish'n'chips on the beach or an ice cream in the heat of summer are such a part of the Kiwi lifestyle it is fitting they should top the list of comfort foods people associate most with New Zealand."
What: NZ National Comfort Food Day
Where: Nationwide
When: Friday October 24 2014