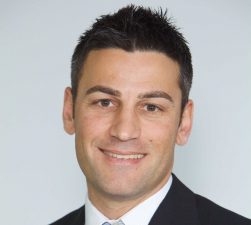 Nespresso New Zealand has announced the appointment of John Ciaglia as Country Manager, commencing 1 October 2016.
John joins the New Zealand team from Nespresso Australia where he was the Business to Consumer Commercial Manager. John has been an instrumental part of the local Nespresso growth journey for both the business and Nespresso partners. He will bring his experience and leadership skills to New Zealand to ensure the market continues to deliver great results.
Outgoing New Zealand Country Manager, Guillaume Chesneau, has been promoted to Country Manager, Nespresso Sweden. Guillaume was responsible for the launch of Nespresso into New Zealand in 2011 and has delivered significant results to ensure a strong platform for continued growth in the local market.
Loïc Réthoré, General Manager of Nespresso Australia and Oceania, said: "John's appointment to Country Manager, Nespresso New Zealand, is reflective of the contribution he has made to the growth of Nespresso Australia. Having worked closely with him over the past six years, I'd like to offer my congratulations to John on the next part of his journey with Nespresso."
Réthoré comments "I also extend my congratulations to Guillaume on his new role at Nespresso Sweden following the substantial achievements he has made in the New Zealand market."