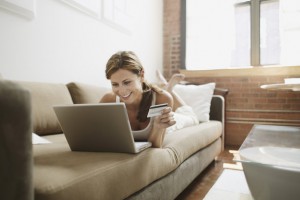 Choice Hotels Asia-Pac, one of largest hotel groups in this region, announced last week the rollout of a series of bold changes to its Choice Privileges (CP) guest rewards program.
The program enhancements aim to further increase engagement and participation in the program by offering greater and faster value to almost 300,000 Choice Privileges members down under. The changes will be implemented across all Econo Lodge, Comfort, Quality, Clarion and Ascend Hotel Collection properties throughout Asia Pacific and all Choice Hotels locations globally. The revamped initiatives will launch on 18 February 2016. 
"The exciting new changes to our Choice Privileges program mark a major milestone in Choice Hotels' history," says Trent Fraser, CEO, Choice Hotels Asia-Pac. "We find ourselves operating in an environment where many distribution channels are becoming increasingly expensive. Our Choice Privileges program is an asset we have to help drive direct business for all of our properties. These changes will only increase our ability to do this, said Fraser.
Following a full review of the existing program over the past 12 months, the new benefits include bonus points and rewards for midweek stays, increased flexibility when redeeming reward nights, removing point expiration as long as members remain active as well as enhanced point earnings.
"Our loyalty program continues to provide enhanced benefits for all members. These changes that we've made will ensure members can access greater perks faster and more often, starting right when they first join. Our members are always at the centre of everything we do. We ultimately want guests to see the great value that the CP program offers and feel rewarded every time they travel." says Matt Taylor, General Manager, Marketing for Choice Hotels Asia-Pac.
Weekday travellers will now be able to earn additional rewards or 'Your Extras' for any eligible stay that includes at least one weekday night (Sunday through Thursday, including public holidays). In addition to the standard points they earn for their stay, members can choose from 500 Choice Privileges points or 100 Airline miles including Air New Zealand with participating airline carriers, getting them to their next dream getaway quicker.
The addition of 'FlexRewards' to the existing loyalty program allows members to redeem points for free nights at discounted point levels at participating properties, varying by season. There will be up to 1,500 hotels reduced at participating Choice Hotels properties worldwide during either weekdays or weekends at any one time.
Another major change is that members will now not lose their points, as long as they stay active members by completing a qualifying activity at least once every 18 months. This will ensure members don't experience any disappointment of points expiring which in turn keeps members more connected with the program.
In addition, members will now earn 10 points per $US1 spent at all Choice Hotels locations across Asia-Pac and globally when paying a qualifying rate. This includes the economy brand – Econo Lodge. This will ensure guests have a consistent experience and will now allow them to earn more points per stay and enjoy rewards faster.