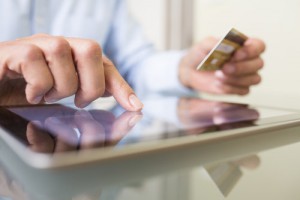 There are more than 1.75 billion smart phone users in the world. In the month of January 2014, 55% of internet traffic in the United States came from mobile devices. All of these indicate that mCommerce is going to become the future of eCommerce.
Now, more restaurants and foot outlets are realising that ecommerce habits have shifted and are more mobile-dominated. Being able to serve online customers is a good thing, but it is not the only benefit that you can get from going mobile.  A business can also leverage multiple benefits and offer extra services to clients.
By having a menu on their mobiles there are far fewer margins for order errors as opposed to telephone orders as it enables customers to take their time and think about what exactly they want to order and they can even customise their order exactly to a specification. Taking mobile orders is also far less resource intensive.
There are many ways you can adopt mobile ordering to your business. You can either do the revamping a website to make it mobile phone friendly and add a mobile ordering system to it or create a first class native ordering experience by creating an Android or an iPhone application with mobile ordering and other relevant features that customers will find useful. With a little creativity a business can also use the app to retain brand loyalty by offering customers surprise discounts on mobile orders.
Adding a mobile ordering capability into a business is still a big challenge, especially for business because unlike big businesses that have budgets and an IT team most small businesses do not have the required resources or the knowledge to get online on mobile phones on their own. But thanks to a novel mobile ordering system created using a NZ-based company Putti (http://www.puttiapps.com) just about anyone can now create a mCommerce app for their company on a minimal budget.
Shakestastic a very popular UK based restaurant chain uses Putti's mobile ordering system through which their patrons can place orders through the app and make payments through credit card, customise the shake to add or remove toppings and get it prepared and ready for pick up or delivered to a destination. The business also uses Putti's merchant app to keep track of all orders that are placed or collected redeemed at the counter.
See www.shaketastic.com for more.