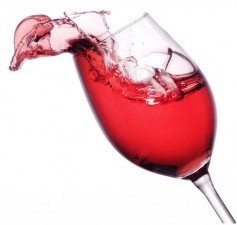 New Zealand wine and lifestyle website Sip NZ Wine (sipnzwine.com) is launching a Rosé campaign this February, joining forces with New Zealand wine producers to make a rumble about Rosé.
With over 15 wineries already on board for this inaugural collaborative campaign, "Dare to Pink #sipnzrose" is set to make NZ Rosé THE summer drink.
"Australia, Europe and the US all have their own Rosé campaigns so it is finally time for New Zealanders to "Dare to Pink". There is a real opportunity to showcase the world-class wines that New Zealand is producing", says Emily.
"Many producers simply can't afford a social media agency and are unsure on how to connect with consumers online. This collaborative campaign gives them a ready-made digital campaign including easy to follow social media guides, beautiful collateral and lots of lifestyle content to help them promote their Rosé", says Caro.
For the entire month the duo will be promoting NZ Rosé wines and producers, kicking it off with a National NZ Rosé Day on February 5th, 2016.
If you're a Rosé producer and would like to find out more about how to participate or if you would like to get involved in the campaign as a brand partner, simply send an email to hello@sipnzwine.com.