If you thought Whangaparaoa was a tad on the dull side when it comes to entertainment, you'd probably not be alone.
Things are changing with the introduction of a new live events venue, Asian fusion restaurant and a variety of craft and exotic drinks at Paráoa Brewing Co, bringing the best of all three to the Hibiscus Coast.
The brainchild of seasoned businessman Zenice Gujarathi, fondly known as "Zen", Paráoa Brewing Co meets a local need identified by the MBA-qualified and former law student.
"The thing with our area is that we have so many people living on the peninsula, and yet there is relatively nothing to do. Especially after the isolation of COVID, we know people want to get off the sofa, get out there, come together as a community and have a good time. That's why we call ourselves a social house, and that's why we have something for everyone."
Something indeed, with top local bands and comedy acts already booked, including The Recliner Rockers, the Jordan Luck Band, The Dirty Happys, Brian Smith Quintet, The Buskers and The AGM Band. What's more, attendance at some of the shows is completely free of charge.
Renowned chef Cameron Knox has created a new culinary experience for the venue, drawing on his experience opening Asian fusion restaurants including TOK TOK and Mekong Baby to create bistro food, including with an Eastern twist. Knox brought on mixologist Jeremy Nivern, an award-winning name in the cocktail industry for the creation of innovative beverages.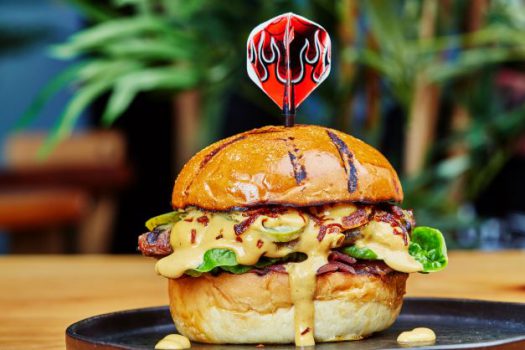 The venue also offers customers some of New Zealand's best award-winning wines including Matakana Estate, which is a boutique winery located in the heart of the Matakana coastal region.
Zen shared some behind-the-scenes insight on the journey to the July 15 opening day – and yes, there were COVID headaches. "We bought the building in February 2020," he laughs wryly – not great timing.
"In March, COVID hit, and the renovation was almost three times more than budgeted. We are probably a bit crazy to make Paráoa Brewing Co what it is today, the post COVID aftermath where similar businesses are closing. But it only takes one crazy idea to make it a success. And I think everyone who visits will see that maybe we aren't mad after all.
"More importantly, as much as we want this place to be successful, the local community has risen to support us and wants Paraoa to succeed."
As a local himself, having lived in Whangaparaoa for more than a decade with his wife and two school-aged children, Zen is excited about delivering a premium experience for the community.
Paráoa is a multi-functional facility. It offers full concert venue sound and lights supplied by College Hill, a full kitchen and bar. With 750 sq. feet and a room capacity of 250 seated, Paraoa provides a venue for band showcases, music videos, awards ceremonies, and business events.