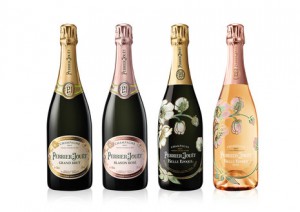 Perrier-Jouët and Auckland's award winning Clooney Restaurant have joined forces to open the Perrier-Jouët Belle Epoque Private Dining Room. The room is available for private dining in the grand style and features menus specifically designed according to occasion by Chef Des Harris.
The pièce de résistance in the room is an impressive steel rendition of the art nouveau motif of white anemone arabesques created for Perrier-Jouët in 1902 by art nouveau master Emile Gallé, as an ode to elegance and beauty. The design features on the iconic Perrier-Jouët Belle Epoque bottle. The new artwork sits in the Belle Epoque Private Dining Room courtyard and was created by Clooney's very own Tony Stewart. An amazing almost 7m high, it is visible from both the private dining room and the main Clooney dining room.
As well as its own outdoor courtyard, the Belle Epoque Private Dining Room has bathrooms and a lounge area, ensuring absolute privacy. This room can accommodate up to 20 guests for a sit-down event or up to 50 guests for a standing function. A five-course degustation is $130 per guest and a six-course degustation $160 per guest, with wine additional. All menus within the Belle Epoque room are personalised to guest requirements.