What's so different about SwiftPOS compared with the rest of the pack? It's a fair question so here are some of the answers.
SwiftPOS helps you grow and then grows with you. The POS needs to be so much more than just a till system with pre-set prices and a few reports these days. It needs to help you grow your business by including powerful voucher and gift card printing at POS plus full membership/loyalty programs, instant rewards plus analytical business intelligence – all with SwiftPOS.
For example an automatic SwiftPOS Voucher or Gift Card can appear on say a busy Friday when the spend is $100.00 offering perhaps a discounted meal on a quiet day. Some clients have up to 200 promos running with meal and drink offers on different days and targeting different customers.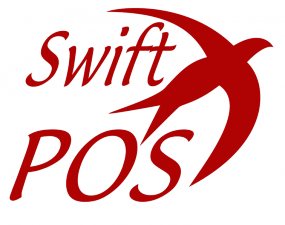 Then SwiftPOS will grow with you. Many clients start with a single location and progress to 10 or 50 or more using the same SwiftPOS Back Office.
SwiftPOS manages from 1 to 1000 stores with ease due to its solid platform and advanced structure. Running 200 POS Terminals in one stadium or across many venues is not an issue for SwiftPOS and with these references, you know your business is in good hands with us.
Other differences with SwiftPOS include the vast amount of built in modules and available interfaces for SwiftPOS clients.
These include:
Kitchen and Barista Video
Menu Boards controlled from POS
Take Away orders bumped onto the Menu Board from the kitchen/barista
iPad and Tablet Mobile Waiters and Queue Busters
Bluetooth Eftpos Integration for Pay at Table or in the Queue
Self-Serve Kiosks or Loyalty sign in Kiosk
Web Apps and Phone Apps
Integration to Xero, MYOB, Opera, Clarity, Allied and dozens more
Online ordering through SwiftPOS Web Store,
Online Membership sign up
ACR Integrated Eftpos for seamless operation with combined support
This is just a selection of what's available from us.
Last but not least is the important one – Support and on-site Service!
We operate 7 days/24 hours in Auckland and through 12 SwiftPOS Reseller Support Centres in NZ and the Pacific Islands.
Our Remote Support Tool is Bomgar which is a high level, high security system that pins every SwiftPOS Terminal and Back Office to our Server for instant support when necessary. It's our NZ Centralised Support System.
Our POS Zone is located at 16 – 20 New North Road Eden Terrace. Auckland and you are welcome to visit us at any time.
Phone: 0800 SWIFTPOS
Web: www.acr.co.nz
Support: https://support.acr.co.nz