Hospitality New Zealand is disappointed but not surprised at the general lack of media interest in the recent World Health Organisation's Global Status Report on Alcohol and Health 2014.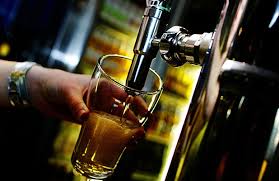 "This comprehensive, objective report confirms that New Zealanders are drinking less than we were 30 years ago and that our binge drinking reputation is overstated. We drink less than the Australians and Belarusians, and on par with the Spanish and Swiss. Alcohol must always be treated responsibly but this report brings some much needed facts to the table," says HNZ President Adam Cunningham.
"The WHO report deserved far more coverage because it firmly discredits many of the key assumptions which have unfortunately underpinned the public and media debate in New Zealand on the issue of alcohol. It comprehensively demonstrates that our consumption has declined since the 1970s and that our rate of "heavy episodic drinking" is well below many similar countries. Claims of a 'binge drinking culture' are simply not supported by the evidence," he says.
"I'm sure the usual suspects will trawl through the findings to find one or two statistics where we could do better. However, we are actually doing pretty well, though we must continue to focus on consumer and host responsibility. The next time public health lobbyists or politicians indulge in some amateur theatrics about a country swimming in booze, responsible reporters should challenge them to justify their claims in light of this report. The World Health Organisation report is authoritative, comprehensive and prepared without a political agenda," according to Cunningham. "The report is being overlooked by many so-called experts as a source of facts, because it does not suit their agenda. It should inform a better standard of debate and policy-making regarding Kiwis and alcohol."