Rotorua's annual hospitality awards were held for the third time on Sunday night, with the winners announced in front of a sell-out crowd of 420.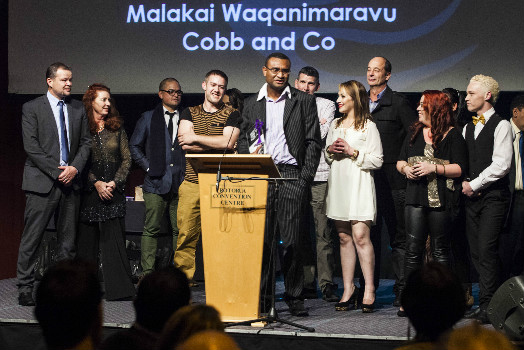 Sharon Wallace, Rotorua Branch President of Restaurant Association of NZ says this was the best awards ceremony to date.
"We are delighted at the amount of support we have received from the local community and the hospitality industry this year. We are always looking at ways to improve the awards and make them bigger and better and can't wait for 2015.
"The benefits of a peer recognition awards programme that celebrates dedication and excellence not only draws our industry closer but also raises aspirations and performance in the region.
"The awards are about honouring the region's hospitality industry for their outstanding commitment to this exciting and vibrant business, we would like to congratulate all of the winners and the contribution they continue to make to the industry" says Wallace.
This year's awards included performances from local dance groups and a popular photo booth.  The awards were created in 2012 to further enhance the local and visitor experience with hospitality in Rotorua.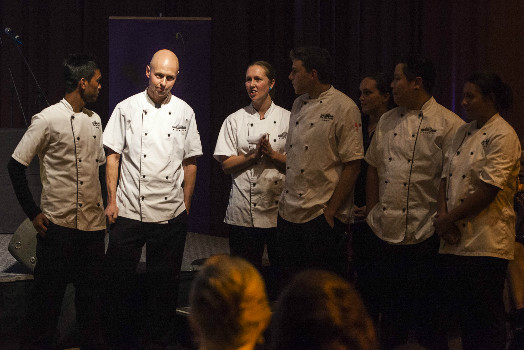 2014 Rotorua Hospitality Award Winners
Restaurant Association of NZ Icon of Hospitality
Thomas George
Destination Rotorua People's Choice
Indian Star Tandoori Restaurant
More FM Outstanding Bar
Brew Craft Beer Pub
Blue Baths Outstanding Barista
Cherrise Karaitiana – Abracadabra Cafe
Beam Global Outstanding Bartender
Mala Waqanimaravu – Cobb & Co
Bidvest Outstanding Café
Capers Epicurean
Skyline Outstanding Caterer
Blue Baths
Unilever Food Solutions Emerging Chef
Digraj Baghela – Wai Ora Lakeside Spa Resort
Menumate Outstanding Chef
Craig Martin – Peppers on the Point
Inghams Outstanding Hotel Restaurant
Chapman's Restaurant – Holiday Inn
Service IQ Outstanding Maori Cultural Dining Experience
Mitai Maori Village
Tohu Wines Outstanding Supplier
Gilmours
OneMusic Outstanding Restaurant
Leonardo's Pure Italian
Rotorua Daily Post Outstanding Takeaway
Oppies Fish & Chips
Waiariki Institute of Technology Outstanding Waiter
Jasdeep Singh – Indian Star Tandoori Restaurant
For more information contact:
Marisa Bidois, CEO Restaurant Association of New Zealand, +64 27 559 7777