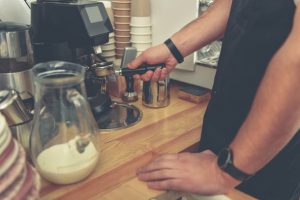 Globally-recognised international standard ISO 9001:2015 has been awarded to ServiceIQ, the country's industry training organisation (ITO) for the service sectors of tourism, hospitality, aviation, retail, travel and museums. ServiceIQ is believed to be the only ITO to have been certified to ISO 9001, which recognises quality management system standards across all aspect of the business.
"This means that we have been assessed by Telarc, an independent agency, as having robust internal systems that align with internationally recognised standards," notes Dean Minchington, ServiceIQ Chief Executive.
"ServiceIQ works with employers in some of the fastest-growing and most competitive sectors in the New Zealand economy including tourism, hospitality and retail, as well as some of the most technically proficient and detailed, including aviation and museums. We need to ensure that the employee upskilling and on-job training that they rely on us to deliver is high quality and fit-for-purpose. Having international quality standards to match that world-class training is vital.
"While attaining ISO 9001 is the culmination of a lot of work across ServiceIQ, it is only the start of a continuous improvement process that will see us continue to be a high performing organisation."
" We're all about empowering and motivating people to provide great service. This helps businesses remain competitive and New Zealand to be internationally recognised as a great place to live or visit. It also gives people working in our industries valuable skills and knowledge along with nationally recognised qualifications," says Minchington
ServiceIQ conforms to ISO 9001:2015 and is Telarc registered for the provision of workforce development, skills standard setting, qualification development, and arranging training across the service sector; as per Tertiary Education Commission Gazetted Coverage.