Slow start to Christmas spending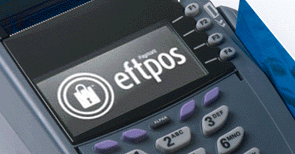 Spending during the first seven days of December has been slow for some retailers in New Zealand with spending through the Paymark network showing that although spending has increased by 4.9%, it is well below last year's growth rate of 8.6% for the same period.
Paymark's Head of Customer Relations, Mark Spicer says, "many people have yet to start their Christmas shopping and we anticipate that over the next few weeks, spending will significantly increase."
"It's also important to take into account the dynamic nature of retail when comparing our figures with 2013. Competition between bricks and mortar stores and online retailers is just one of the factors that could affect what we're seeing in terms of both volume and value of sales."
Spending through the Paymark network during November increased by 5.2% from November 2013. Growth in the hardware, building and garden supply sectors continued to grow – up 8.6% on last year.
Although the annual growth rate in New Zealand fell below the average 6.9% over the past ten months, Mr Spicer says this could be due to lower fuel prices. "Spending at fuel merchants in November dropped by approximately 1.2% compared to November 2013 but it likely reflects a lower value of spending rather than a fall in the number of people filling up."
Spending in the accommodation sector during November was up 13.6% with food and beverage spending up 12% on last November. Annual growth rates for November were highest in Nelson and Otago with an 8% and 8.1% increase respectively. "This may be attributed to the strong growth in spending on accommodation that we have seen this year as well as the consistent increases in and the food and beverage sectors. For example, Nelson and Otago (particularly Queenstown) are popular destinations for kiwis and tourists."
.