New Zealand food businesses of all sizes are always looking for an edge to improve their business processes. The use of technology is one major way to get that edge – by streamlining operations, increased visibility of operational tasks, improving staff training, and of course streamlining food safety compliance. Digital compliance platforms are now at a point where they make good business sense to food businesses of all shapes and sizes.
Easy Verifications
No need to scramble to catch up on tedious paperwork or wonder if you have everything in order that the verifier requires, a digital solution means that all the details of your Food Control Plan are compiled into a 'verifier ready' report and are always up to date.
Total visibility
No matter where you are, you are always able to get a complete view of your data, giving you complete peace of mind.
Wireless Temperature Monitoring
No more manually entering temperature data, which is time consuming and error prone! With a robust hardware integration, all temperature data is logged automatically and secured in the cloud, or any other secure repository needed for your compliance requirements.
Track staff training
Your staff are one of the most important parts of your business and a major part of your brand! Are they up to speed? Have new hires been onboarded correctly? A digital solution will give you the ability to see at a glance who has ( and who hasn't ) completed any training requirements.
Create & manage your own business processes
Flexibility is key for any solution, your business is unique, and has unique needs – with a custom form builder you can tailor different components to manage your business processes and stay ahead of the pack.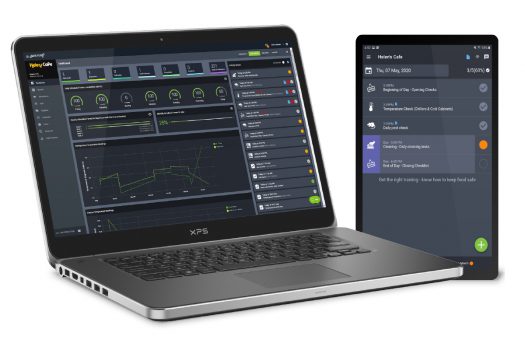 This is a great time of year to take stock and review all your systems and processes, to ensure your business has a solid foundation for the year ahead, Safe Food Pro is New Zealand's most popular digital Food Safety Management system, built specifically for our hospitality & food industries, there are no long term contracts and our friendly support team can get you up and running in no time at all.
Since being founded just over two years ago we have become the dominant force in digital food safety management in the hospitality, education, healthcare and food production markets with their fully integrated software and hardware monitoring solutions.
Why not try it out, with a no obligation, free online demonstration! Just schedule a time that suits you.