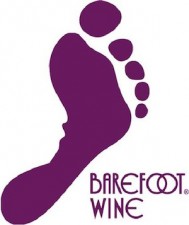 Here are the official top ten selling wine brands in the world, according to Drinks Business:
10. Jacob's Creek (AUS)
9. Beringer (USA)
8. Lindeman's (AUS)
7. Sutter Home (USA)
6. Robert Mondavi (USA)
5. Yellow Tail (AUS)
4. Hardys (AUS)
3. Concha y Toro (CHILE)
2. Gallo (USA)
1. Barefoot (USA)
However, Drinks Business (correctly) notes that:
"One notable omission from this collection of brands due to an absence of reliable sales data, is a number of big hitters from China such as Great Wall, Dynasty or Changyu. Although almost all their production is sold domestically, making them little known outside the Far East, you can be sure that major global brand owners looking to tap into the growing base of Chinese consumers are watching them carefully.
One to watch in particular is the state-owned Great Wall, the country's largest with annual sales estimated at over 15 million bottles. Not content with dominating the domestic production scene, Cofco indicated last year that it had plans to expand its vineyard holdings into other countries too."
As we have seen with beer sales for the last three years, drinks almost unheard outside of China can be global leaders.
For more information see – http://www.thedrinksbusiness.com/2014/07/top-10-wine-brands-2014/3/