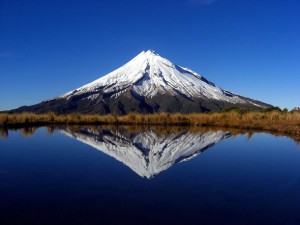 By 2025 as many as 36,000 additional full time equivalent (FTE) workers will need to be directly employed in NZ's tourism industry, new research has found. That's an increase from the current 94,100 to about 130,000 FTEs.
The research, released today at TRENZ 2015 by the Tourism Industry Association New Zealand (TIA), forecasts the tourism industry's labour market needs for the next 10 years. Carried out by the New Zealand Institute of Economic Research (NZIER), it was released in conjunction with new government tourism forecasts showing that visitor arrivals are expected to climb to 3.75 million by 2021, up from 2.9 million last year.
TIA Chief Executive Chris Roberts says the predicted growth in visitor numbers and visitor spend is great news for New Zealand. It confirms that the industry is tracking well towards meeting its Tourism 2025 goal of almost doubling total tourism revenue to $41 billion.
"But it also presents us with challenges – in particular, how we are going to service all our visitors and ensure they enjoy an outstanding visitor experience," Mr Roberts says.
The projections suggest that the workforce directly employed in tourism needs to expand by around 3600 FTE workers a year for the next decade. In addition, there will need to be significant job growth in sectors that indirectly support tourism.
"Some regions will require more workers than others. Regions like Auckland and Otago attract a large proportion of international visitors, driving localised labour demands higher. We are forecasting that tourism labour market needs in Auckland could lift by 54% by 2025 and by 46% in Otago," he says.
"And as our visitor mix continues to evolve, shifting towards increasing numbers of visitors from the Asian region and China in particular, we expect increased demands for language skills. At the least, most employees will need a solid understanding of the cultures of these new visitors to New Zealand in order to deliver a premium visitor experience."
Not only does the labour market need to adjust to the volume increase in visitors, expected growth in high value visitors will bring demand for employees with the skills to deliver premium visitor experiences, the research finds.
It also explores which occupations are likely to experience the greatest demand, finding that many more accommodation managers and hospitality workers will be required. Some skilled niche occupations like adventure guides will also need to grow.
"So we have a big challenge ahead, especially as we know that employers in some regions, in particular Queenstown, are already struggling to find enough staff," Mr Roberts says.