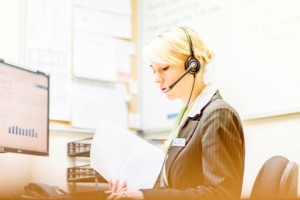 A young hotel executive who goes beyond the call of duty and has helped deliver excellent financial results for her employer, has been named the Service IQ Hotel Industry Outstanding Young Executive of the Year.
Janelle McClintock, Reservations Yield Manager at Auckland's Jet Park Hotel was honoured at the New Zealand Hotel Industry Conference dinner at the Pullman Auckland.
Janelle is responsible for managing all the hotel's reservations systems and a team of two, plus training and oversight of all other front office staff who take reservations after hours.
"She is a pivotal part of the hotel's success and achievement of its revenue targets, and over the past four years has become a tremendous asset for Jet Park Hotel," says Sally Attfield, Awards judge and sector manager hotels, Tourism Industry Association New Zealand (TIA).
Awards judge Stephen Hamilton, director of Horwath HTL, says Janelle achieves her busy, demanding role, shows leadership and initiative and has undertaken further education to improve her skills and contribution to the hotel.
"She is also known for going beyond the call of duty for guests. A small example is driving some visitors out to a motel and picking them up the next morning when the hotel was fully booked. She sets an example of service stands for others, and together with her team receives excellent feedback from the hotel's important corporate clients."
Other winners named in the New Zealand Hotel Industry Awards are:
AHS Hospitality Hotel Industry Senior Hotel Executive of the Year
Rob McIntyre, General Manager, Pullman Auckland
Greenfield Hotel Industry Environmental Initiative Award 2014
James Cook Hotel Grand Chancellor, Wellington