Vancouver day 2….
A key learning point about Vancouver is that one should always be armed with an umbrella. The weather is rather like Auckland's, never know what the heavens are about to produce and it is very fickle. The rain drops do seem to come extra-large here. But other than inconvenient random downpours it's been OK, not too warm to make eating many meals uncomfortable….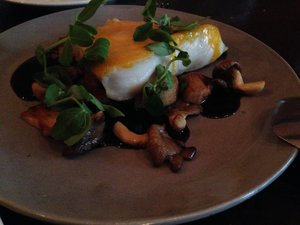 Enough about the weather, back to the food!  Day two we decided to make for one of the farmer's markets that happen about the city on different days of the week. A local had suggested one of the nicest was at Nelson Park. On the walk over we passed by Medina, perhaps to grab a takeaway coffee to fuel the legs….the queue on a Saturday morning around 9.30am is spilling onto the next block and about an hour wait….on we wandered. It has to be said, the nicest part of Vancouver downtown is its periphery with its parkland, seawall and water and mountain views. The centre is just like any other urban sprawl, and a drought in terms of coffee…One feels the 'Greenest City' aspirations end at the periphery.
The market on Nelson was small but fresh and friendly. We picked up some maple products from up the valley in Squamish which I'm sure will find their way onto some salmon back home…a bit further down the road we finally found our fuel stop. Like good kiwis drawn to the sounds of freshly ground beans and gently frothing milk…Exile became our brunch stop. A restaurant by night and brunch bar on the weekend, a common theme in Vancouver. An interesting menu, the owner/chef a herbalist, recreating usual brunch fare in an inventive way. A few conversations and more culinary recommendations later we were back on our way to the water taxi to Granville Island, its public market and arts and crafts shops. Some interesting produce but overall nothing outstanding and a tad touristy. I guess we are not yet over the wonders of Florence market earlier in the year.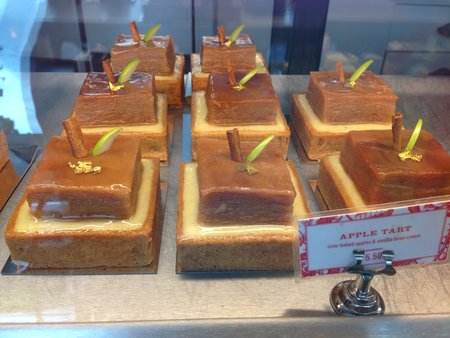 After investigating Beaucoup Bakery and Café and a few cooking shops on the other side of Granville Bridge and getting soggy in the 'weather' we returned to the 27th floor for a bit of a rest and to follow up on some culinary research tips for Seattle and Portland. 27 floors down and 50m to dinner at Wildebeest as recommended by Paul from L'abattoir.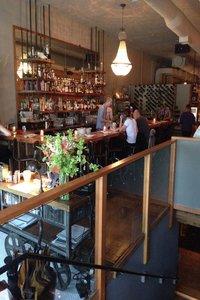 First a couple of cocktails, another current trend. Dry gin, horseradish, lemon, honey, egg white and white pepper! I see a sorbet version coming on!!! They then fed us as they pleased, producing smaller than normal sharing dishes so we might try as much as possible. And we did! Like L'abattoir the freshness and execution exemplary, just in different ways. Inventiveness with vegetables and herbs and flavour combinations delightful and refreshing. I'm not giving more away until my deg sorry! As it turns out the chef is almost a kiwi, having more family dotted around the country than I do!