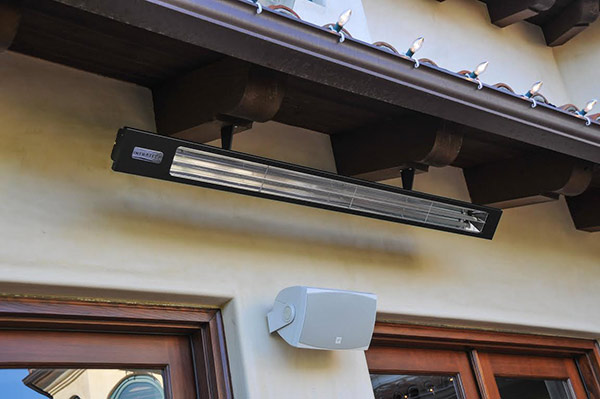 Now, in response to customer demand, we are pleased to announce the latest addition to our line of heating systems – the Infratech Slimline Shadow single element heater. The Slimline Shadow heater incorporates our popular Slimline SL-Series heating body in a matte black housing. With its sleek, modern styling, narrow profile, and low clearance requirements, the Slimline Shadow can virtually disappear into the surrounding décor. It is durable enough to weather years of outdoor use, and can be wall-mounted, or ceiling-mounted. The Slimline Shadow is available in 2.4, 3 and 4 Kilo-watt models.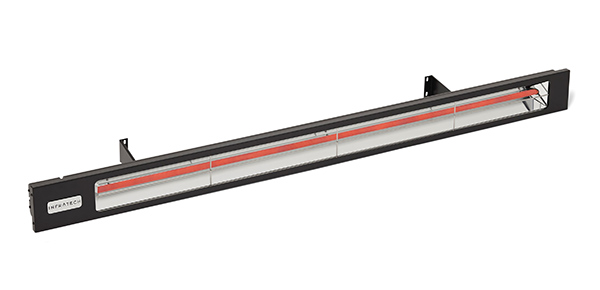 Why choose Infratech for your business? Outdoor Smoking areas, courtyards, alfresco dining rooms, chilly indoor rooms,  outside waiting areas. In each setting, customizable comfort is as important as style. With an Infratech heating system, you can offer your patrons the best of both worlds. Our heaters are versatile enough to install in a variety of indoor and outdoor applications. Infratech heaters can be flush-mounted, ceiling-mounted, or wall-mounted and installed in windy
locations, beneath canvas awnings, or in settings without significant ventilation. The electric infrared heat from an Infratech heater can be directed onto seating areas, is not diffused in windy conditions and does not waste heat in a 360 degree circle like other traditional heaters. When it comes to heating options, Infratech products offer a vast array of possibilities.
Infratech products are available in a wide variety of models and sizes, to offer you maximum efficiency, versatility and convenience. Our heaters are designed with low clearance requirements, for a clean look that creates minimal visual impact.
To learn more about Infratech heating systems please contact the Outdoor Concepts Team.