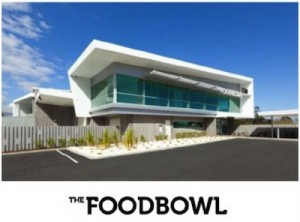 Auckland food and beverage (F&B) businesses have a new opportunity to work with industry experts in an accelerated learning programme designed to boost Auckland's exports and help get innovative product ideas to market.
Devised by Auckland Tourism, Events and Economic Development (ATEED) and The FoodBowl – Te Ipu Kai, and supported by New Zealand Trade and Enterprise (NZTE), the unique F&B Capability Reinforcement Workshops programme will feature the expertise and experience of F&B export specialists and provide access to The FoodBowl, Auckland's state-of-the-art production facility.
ATEED's General Manager Economic Growth, Patrick McVeigh says: "The F&B sector is big business, contributing $23 billion to New Zealand's economy each year, and there are substantial opportunities to grow exports from Auckland's innovative F&B companies.
"The workshops have been designed to provide practical advice to help businesses springboard into export markets. There will be invaluable access to resources such as The FoodBowl at subsidised rates."
The workshops will be held across Auckland during the next year, covering a diverse range of topics including:
• desktop market research
• marketing, packaging design and product strategies
• food safety regulations and HACCP principles
• developing a food safety plan
• process optimisation (one-on-one advice at The FoodBowl)
• distribution channels, establishing value propositions and getting export ready
• specific food engineering (such as retort and thermal processing, shelf life extension and UHT, pasteurisation and hot fill liquids).
The first workshop in August, 'DIY Market Research', will introduce businesses to consumer and customer research, provide an overview of the market and highlight trends, and reveal where free market insights can be found.
Places are strictly limited and eligibility criteria applies.
Find out more and register at www.businessaucklandnz.com/F&Bworkshops