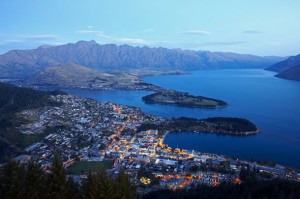 Statistics New Zealand's Commercial Accommodation Monitor (CAM) figures released this week showed that Queenstown has recorded its highest ever guest nights for a 12 month period. For the year end June 2014 total Queenstown guest nights were up 9.8 percent over the previous year to 2,908,025.
Total guest nights for the month of June 2014 were also up 4.4 percent to 175,901, building on the previous record for a June month last year which had 17.7 percent growth on June 2012.
International visitor nights for June 2014 rose 3 percent to 109,172, while domestic nights grew 6.9 percent to 66,729.
Looking at results for the autumn quarter of April – June 2014, Queenstown had a total of 596,068 guest nights, an increase of 13.4 percent over the same period last year.
Destination Queenstown CEO Graham Budd said the growth in June was a pleasing way to kick off winter and it was very satisfying to set a new record for year end guest nights.
"We have enjoyed record months and rates of growth over the last couple of years and our targeting of June as one of our quieter months is clearly paying off. I expect to continue on our growth path in the year ahead and we have many initiatives in the plan to help achieve this," said Mr Budd.
The June 2014 Commercial Accommodation Monitor report for Queenstown is available on the Destination Queenstown website: http://www.queenstownnz.co.nz/Media/Statistics2_md/.