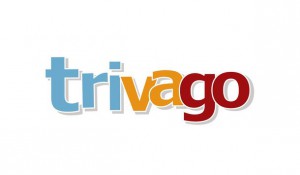 The news is out — the average price for accommodation in all New Zealand cities are revealed providing an interesting mix of results. Based on prices from over 200 booking sites www.trivago.co.nz has officially released the 2015 Hotel Price Overview for New Zealand.
The average cost of staying in a New Zealand hotel is $172 per night. The cheapest month to stay in the country is in July, with prices at $154 per night and the most expensive month for a hotel is in February, with accommodation prices at $190 per night. North island accommodation prices are much less than the South, costing an average of $163 per night. The cost of staying on the South Island is $187, making the North Island 12% cheaper.
Wanganui is the most affordable destination in New Zealand and the average hotel price of a Wanganui hotel is $112 per night. Not only is it the cheapest destination on the North Island, it's also the cheapest destination in the country. Following Wanganui is Greymouth ($118 per night) and Gisborne ($121 per night).
Waiheke's beautiful Oneroa is the most expensive destination in the country, with accommodation in Oneroa costing an amazing 266% more than the average New Zealand hotel stay. Not only is this destination the North Island's priciest, it is also the most expensive place to stay in New Zealand. Russell and Arrowtown follow Oneroa with hotels costing $312 per night on average for Russell and $272 per night for Arrowtown.
When comparing a destinations cheapest month to most expensive month for accommodation costs, Franz Josef hotel prices differ by 170% comparing July ($111 per night) to January ($300 per night). Russell in the Bay of Islands follows, with prices increasing by 119% from the low season in April ($213 per night) to the high season in September ($467 per night). When it comes to the most stable prices all year round, Timaru comes on top with accommodation prices only increasing by 5% comparing the cheapest month (July – $135 per night) to the most expensive month (February – $142 per night).
For visitors to spend the night in Otago, they will be expected to pay an average of $234 per night. Destinations such as Arrowtown ($272 per night), Queenstown ($249 per night) and Wanaka ($199 per night) have contributed to the regions high pricing. Unsurprisingly, yhe cheapest region in New Zealand is the Manawatu-Wanganui region, costing travellers $121 per night.