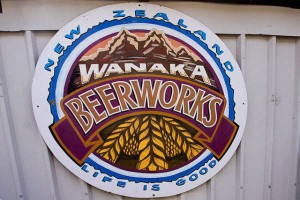 In the early hours of 4 November around 10,000 litres of beer went down the drain during the burglary of a Wanaka brewery. Police estimate the spill caused many thousands of dollars worth of damage to stock inside Wanaka Beerworks and some damage to a neighbouring business. Wanaka Beerworks co-owner Ruenell Wing said the brewery had received "amazing support" from the community after the spill, which has caused a chronic shortage of their most popular beer, Wanaka Brewski. This has particularly hit several local pubs where Brewski is a big seller.
A 52-year-old local man was promptly arrested over the incident. Kenneth William Super, 52, has appeared in the Queenstown District Court charged with the burglary at the brewery on November 4, and a subsequent charge of cultivating and possessing cannabis. Mr Super is the head brewer at Wanaka Beerworks. The process is continuing.
Wanaka Beerworks was founded by David Gillies in 1998 and he developed the core range of beers. When he stepped out of the brewing business after more than a decade, Wanaka was purchased by Dave and Susan De Vylder who bought in some European influences during their five year tenure. The brewery is now owned by Jabberwocky Brewery Ltd with new owners Ruenell and Mike Wing along with Scott Beattie. They have kept the traditional Wanaka Beerworks beers but added their own twist through the Jabberwocky range.
Sources: Stuff, Otago Daily Times