New year, old equipment? Is the contact toaster not quite toasting as quick as it used to? Is the cafe oven just not cutting it for the quantity of orders coming in? Has the fryer seen better days? Maybe it's time for an upgrade on your café's well used countertop equipment – and Woodson is the brand you need!
Woodson is Stoddart's countertop kitchen equipment brand that has led this market space since 1954. Designed and manufactured to withstand the harshest of conditions, Woodson is renowned for its quality, functionality and reliability.
Stand out products in the Café Essentials promotion include the Woodson Pronto Quick Performance Oven, the Snackmaster S20 Conveyor Oven and Buffet Conveyor Toaster.
The Pronto Quick Performance Oven uses intelligent air flow technology to achieve consistent cooking results whilst cooking food to perfection. The user-friendly touch screen allows for up to 50 cooking programs to be stored within the oven, allowing users to consistently cook a large variety of products.
The Snackmaster S20 Conveyor Oven is an essential for fast and efficient cooking and toasting, whilst the Buffet Conveyor Toaster can produce up to 300 slices of toast an hour!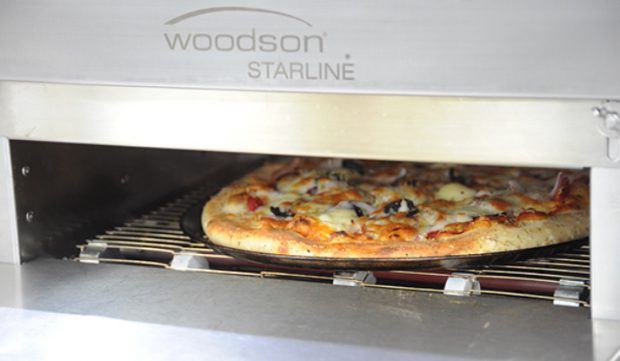 There are also fantastic prices on the 50 capacity Pie Warmer, single and twin pan countertop Fryers, Supertoaster, Contact Toaster and Urns. If it cooks, frys, warms, boils or toasts – there is a Woodson product for you!
Contact Stoddart New Zealand on 0800 79 1954 or visit the Stoddart New Zealand website, and one of our Stoddart representatives will help you discover find your nearest Woodson distributor.