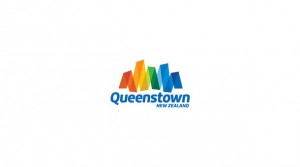 Destination Queenstown (DQ) reunited past and present staff and directors for its 30th anniversary in Queenstown on Friday 18th March.
Some 140 people, the DQ team past and present and DQ's extended family, gathered at a Queenstown waterfront venue for an evening of reminiscing and celebration. Attendees had travelled from across the country and Australia to join those based in Queenstown for the reunion
A short film chronicling the regional tourism organisation's three decade history brought back memories for those who were at the forefront of the Queenstown Promotion Bureau's (QPB) formative years from 1984.
DQ's current chief executive Graham Budd paid homage to those who were at the helm before him, including many who were present at the evening.
"It was great to see so many people get together from all over the country and abroad to celebrate our organisation's 30th anniversary," he said.
"Queenstown is of course a very unique and special place and the organisation itself has gone from strength to strength as an integral part of it. I really do want to congratulate all of you for your foresight and commitment over the years for creating a legacy that my current team is very proud of and is building on," he said on the night.
Many stories were told throughout the evening of DQ's triumphs, challenges and exciting times and the guest speakers for the evening were Clive Geddes, John McDonald, Mark Quickfall and David Kennedy, integral members of the QPB and DQ teams throughout the years,
There were two tourism organisations in the early 80s. The first was a private collective of Top 5 companies (Shotover Jet, Walter Peak Tours, Skyline Gondola, Cattledrome and H & H Tours), and the National Travel Association, which was made up of tourism and travel representatives who met monthly to discuss issues but didn't actively promote Queenstown (and had no funding to do so).
In 1985 the initiative was taken to form the Queenstown Promotion Bureau, which set to work in its formative years fundraising and establishing the platform to market Queenstown to New Zealand and the world. In 1995 the QPB rebranded to Destination Queenstown.
DQ now employs 18 staff and contractors and receives $3.3 million in annual funding for its mandate as the regional tourism organisation, marketing Queenstown as New Zealand's favourite holiday destination, and the premier four season lake and alpine resort in the Southern Hemisphere.