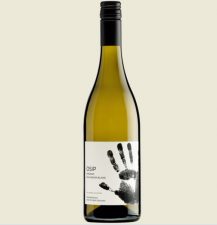 Seresin Estate has announced a new release of OSIP wines with no added sulphites and an ingredient label carrying a single item: 'Certified Organic and Biodynamically Grown Grapes'.
The OSIP Sauvignon Blanc 2016 is made from certified organic fruit and fermented with wild yeast, with no added sulphites. It has vibrant passionfruit and lime flower notes, as well as hints of cut grass and chalky minerals. The OSIP Pinot Noir 2015 has bright red berry fruit with hints of savoury earth notes, framed by subtle tannins.
The OSIP wines are named after a family relative of Seresin Estate's founder and is the culmination of a 10-year project to remove additions in the winery, says winemaker Clive Dougall.
"I have long wanted to make more natural wines, with wild yeasts, lower levels of sulphur and fewer additives. I believe that naturally takes us to a place where we sit between the Old and New wine worlds," he says.
Seresin Estate General Manager Michelle Connor says the OSIP wines carry a label of ingredients on their bottle, giving consumers quality, absolute transparency and confidence.
From the 2016 vintage onwards, all of Seresin's new wines will do the same, listing any clarification agents, acid and preservatives.
"For us the labels are about honesty and traditional values," says Michelle. "It's about knowing where your food comes from."