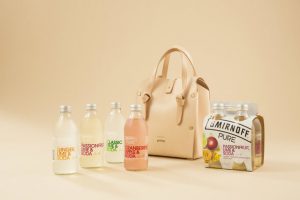 Smirnoff has released a new range of vodka-soda pre-mixers with natural flavours and colours and no preservatives.
Smirnoff Pure is available in Classic Lime & Soda, Cranberry Apple & Soda, Ginger Lime & Soda and Passionfruit & Soda and is 4.5% alcohol.
To celebrate the launch of Smirnoff Pure, Smirnoff has collaborated with Kiwi designer Lisa Li from My Deer Fox to create a limited edition designer cooler bag.
Handmade in Lisa's studio, the bags have been produced in limited numbers. Visit Smirnoff NZ's Facebook site for more information.