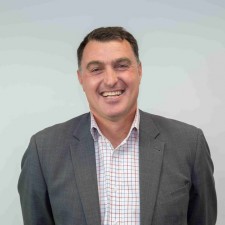 Choice Hotels (which operates the Econo Lodge, Comfort Inn, Quality and Clarion hotel brands with 32 properties across New Zealand) recently introduced Brendon Smith as Development Manager for New Zealand and Matt Taylor into the role of General Manager, Marketing across Australasia.
Brendon Smith joins Choice Hotels as Development Manager, New Zealand, following a successful period with H3 Group in Hamilton. With over 20 years of experience within tourism, hospitality and events, Smith is eager to help drive Choice Hotels' continued growth in the New Zealand market.
Following Matt Taylor's significant contribution to the company during a period of continued growth in his previous role of Marketing Manager, he moves into the role of General Manager Marketing. Taylor has been integral in leading the strategic marketing direction for Choice Hotels across Australasia, and as a result of his management and marketing initiatives, the company has experienced significant increases in brand awareness, consumer engagement and bottom line growth.
Trent Fraser, Choice Australasia's Chief Executive Officer, congratulates Brendon and Matt on their appointments, and looks forward to seeing further success for Choice Hotels in 2015.
"Brendon has a proven background in making the most of development opportunities, and we are excited by the growth prospects we know that he will bring to the table. We have confidence that he will use his relationships and experience creatively and look forward to seeing our portfolio continue to grow," said Mr Fraser.
"Matt has done a terrific job in leading the business, achieving strong results and implementing innovative initiatives for our franchisee network over the last few years but especially over the past 12 months. We know that he will bring Choice great success in his new role and are looking forward to seeing more great things come from him."
Sponsorship has been a significant focus for Taylor, including establishing partnerships with the PGA of Australia, New Zealand Golf, Australian Cricketers Association, New Zealand Cricket Players Association and charity partners Cystic Fibrosis New Zealand and Kids Under Cover.
In 2015 the Choice Hotels' marketing team, led by Taylor, launched the local area marketing kit (LAMkit), a cloud-based platform which allows franchisees to create their own marketing collateral and stationery remotely. The portal then links directly to printers and digital advertising systems to ensure the process is simple and all-encompassing for franchisees.
"We continue to put a strong emphasis on increasing our business delivery and value offering to all franchisees which makes joining our group very attractive for many properties within the industry," said Mr Fraser.