Jägermeister is proud to introduce to New Zealand the arrival of its first-ever limited edition – Jägermeister SPICE, a true classic, remixed.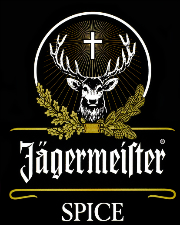 Remixing the legendary ingredients found in the original Jägermeister recipe, this limited edition highlights the cinnamon and vanilla flavour notes and is set to make its first southern hemisphere debut in New Zealand on July 1.
Destined to be a favourite drink down under during the cold winter months, Jägermeister SPICE is best consumed neat in a tumbler or as a shot at room temperature in order to allow the unique flavour notes of the limited edition spirit to really play on the palate.
Staying true to its core, Jägermeister SPICE takes inspiration from the original recipe and is based on the same secret blend of 56 selected herbs, roots and fruits. Like the original, Jägermeister SPICE also undergoes around 380 quality checks during the production process and uses only the finest ingredients sourced from around the world.
With a lower alcohol content of 25 per cent ABV, Jägermeister SPICE is lighter in colour than the original and its spicy, winter feel is presented in a brown tinted version of the iconic and world renowned Jägermeister bottle – making it instantly recognisable.
To celebrate its limited edition local release, Croatian-born, internationally acclaimed New Zealand sister DJ duo MayaVanya has partnered with the brand to curate an exclusive playlist of some of the music world's most iconic classics – naturally, remixed – that will be available to consumers at https://play.spotify.com/user/mayavanya/playlist/3kTDF8xQlJY9FQzYnvqsdD.